Well, I started THIS insanity all over again.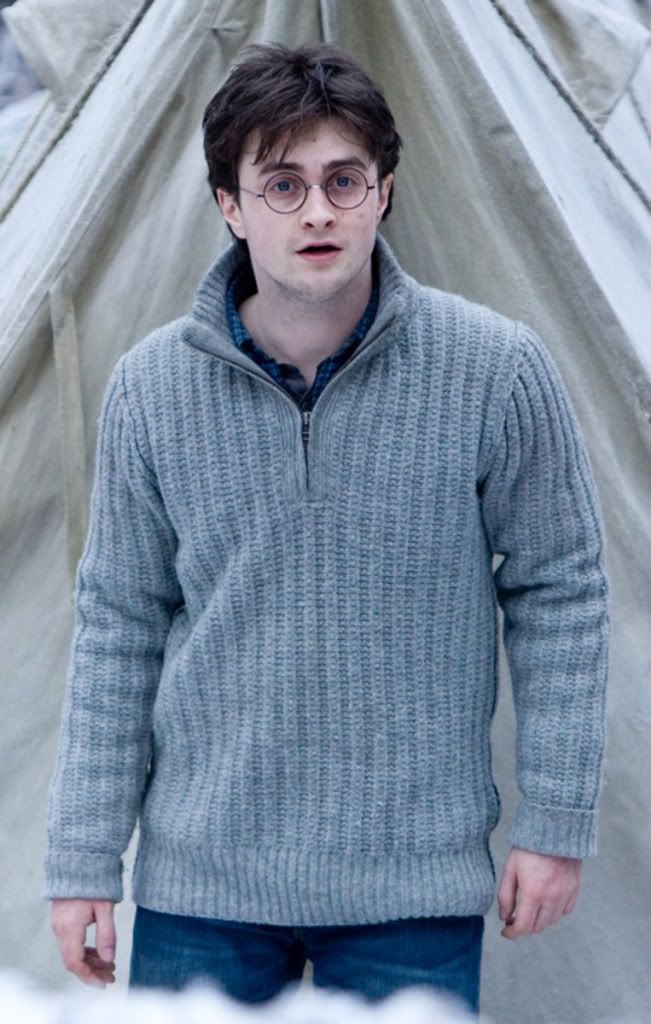 Apparently I had used a sweater that wasn't quite the best fitting for the measurements. It was off enough from the ideal size, to make it so that I couldn't correct with creative blocking. Oh well. (I may punish that other ill fitting sweater for it's indiscretion by setting it ablaze in my driveway....we'll see)
I took apart the seams and the bind off for all the pieces, ripped the whole thing back, re-skeined the yarn and gave it a nice bath. I had to put the whole bag of yarn on time out for a while to keep myself from giving up on the whole project altogether. I was just too sad to even look at the yarn, much less start it over again right away.
I'm happy to say, that I've fallen in love with the idea of this sweater again, and cast on for the front late last night. I've finished the ribbing for the bottom and am starting the pattern stitch tonight. If you've seen my
project page
in Ravelry, and have read my notes, you'll know that this is my first adult sweater. It's also my first set in sleeve. So there's a tri-fecta of possibilities for failure here.
1. first adult sweater...ever
2. first set-in sleeve...ever
3. creating the pattern as I go
In short, not only have I never knit an adult sweater, or done a set-in sleeve, but I'm going to do both for the first time, while creating the design myself! Oh! and I'm putting in a zipper, which I've also never done before. Yaaaayyy...crazy lady with needles!!!
No matter. I can do it. Dad always told me that I can do anything I set my mind to. Thanks dad :-) We'll just have to wait and see if he was right, or if I'll end up in a padded room somewhere. Winter is quite a bit away, so I've got plenty of time to figure it all out. There are a few other projects that I have going right now, that take more of a priority. A
shawl
for mom as a Mother's Day gift, a
baby blanket
for my friend in Miami (Due early June) and a
Bloom
out of
cotton
for Rachel to wear this summer. Other than Jacob's 12 month cardi, the rest of my projects are mostly just for fun and there isn't really a due date for any of them.
Thankfully, it's a simple enough stitch pattern that the body of the sweater is autopilot knitting until I get to the armholes. I think it'll make for nice evening tv knitting. I'll update on this as I progress.
more soon!
xoxo,
Liz